Cauliflower Korma 6 Months+ (6 cubes)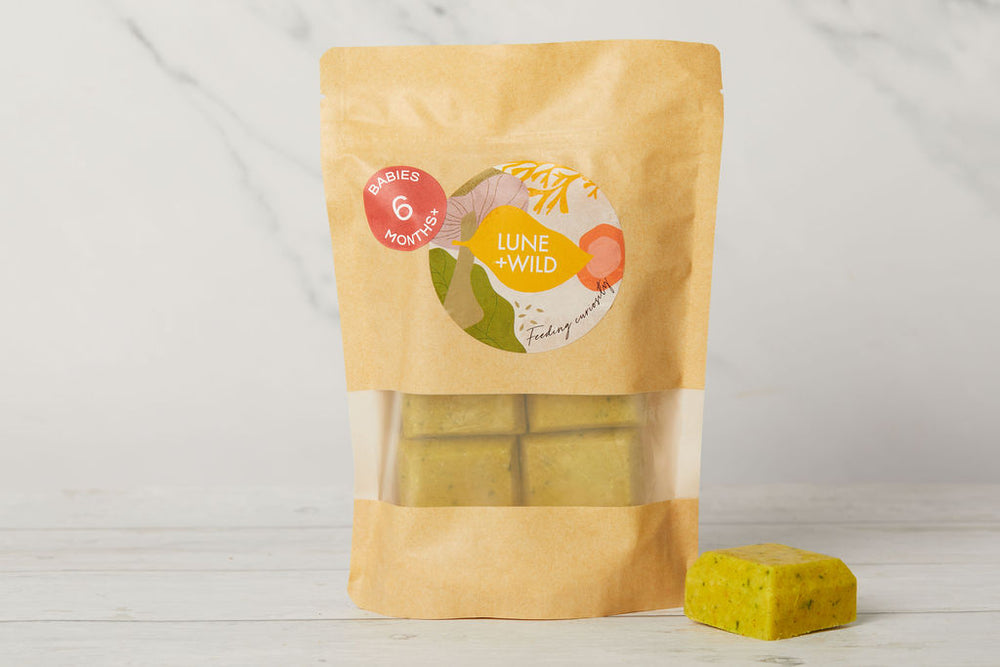 6 delicious meal cubes of plant-rich purée, in a soft texture suitable for babies 6 months+.
Cook from frozen in the microwave or using a pan on the hob.
Handmade using 100% organically grown ingredients:
Cauliflower 38%
Fava Beans
Onions
Coconut Milk 13%
Chickpeas 10%
Homemade Vegetable Stock 8% (Water, Carrots, Leeks, Thyme)
Cold-pressed rapeseed oil
Coriander
Garlic
Ginger
Almond Butter (tree nut)
Lime Juice
Turmeric
Allergens listed in bold. 
Share Cauliflower Korma 6 Months+ (6 cubes)