Cheesy Leek Muffins (x8)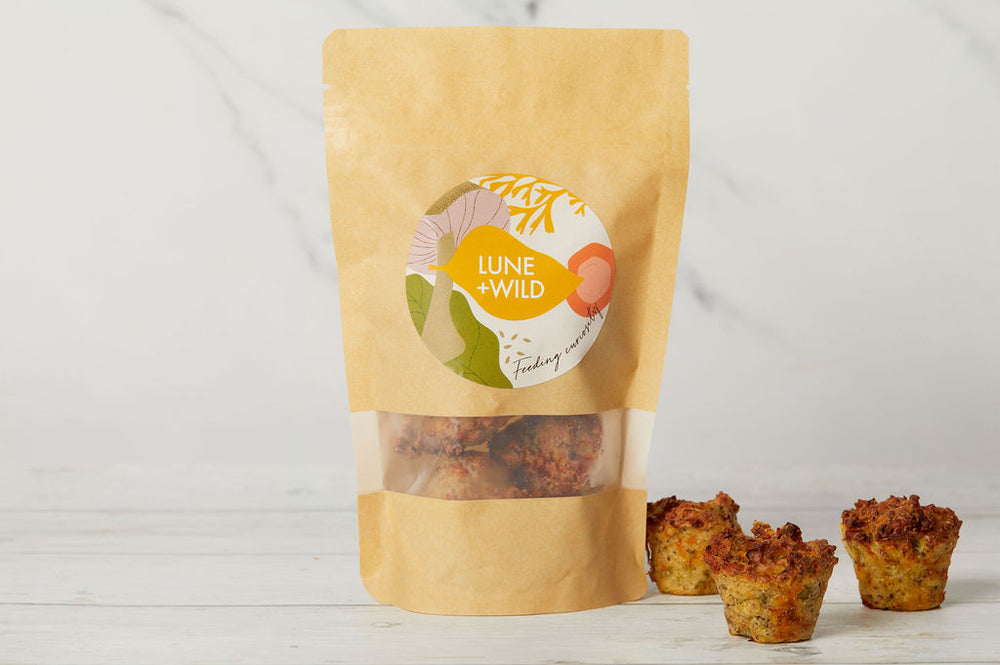 8 delicious Cheesy Leek muffins. Soft in texture, ideal for meal time or as wholesome children's snacks. They arrive frozen, ready to heat and serve in seconds!
Handmade with 100% organic ingredients: 
Flour (Wheat, Gluten), Broccoli, Leeks 21%, Cheddar Cheese 13% (Milk), Semi Skimmed Milk, Chia Seeds (3%), Water, Cold-pressed rapeseed oil, Chives, Baking Powder, Ground Coriander
Allergens listed in bold.
Please note that we operate in a kitchen that contains allergens such as peanut, nuts, dairy, eggs, gluten, seeds, fish and more. We therefore cannot guarantee this meal will be free from traces of any allergen
Share Cheesy Leek Muffins (x8)