Lara's Shepherds Pie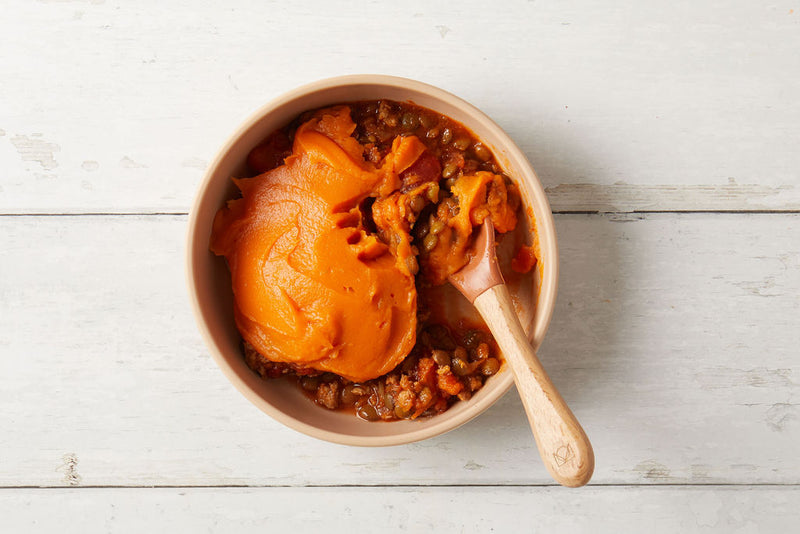 Ingredients (Made using only organic ingredients)
Sweet Potato

Tomatoes
Vegetable Stock (Water, Carrot, Onion, Thyme)
Grass-fed Lamb
Onion
Celery
Carrots
Green lentils
Tomato Puree
Garlic
Rosemary
Thyme
Rapeseed oil
Allergens in bold. Please note we do not operate an allergen free kitchen.
May contain traces of other allergens, including nuts.
Nutritional Information per 100g:
Energy: 513 kJ

Energy: 122 kcal

Fat: 3.1g

Of which saturates: 1.2g

Carbohydrate: 15g

Of which sugars: 6.4g

Fibre: 2.6g

Protein: 6.8g

Salt: 0.11g
200g serving. A pot is complete meal for children up to 3 years. Serve with sides for 4 years+.
Share Lara's Shepherds Pie