Lara's Shepherds Pie: Serves 2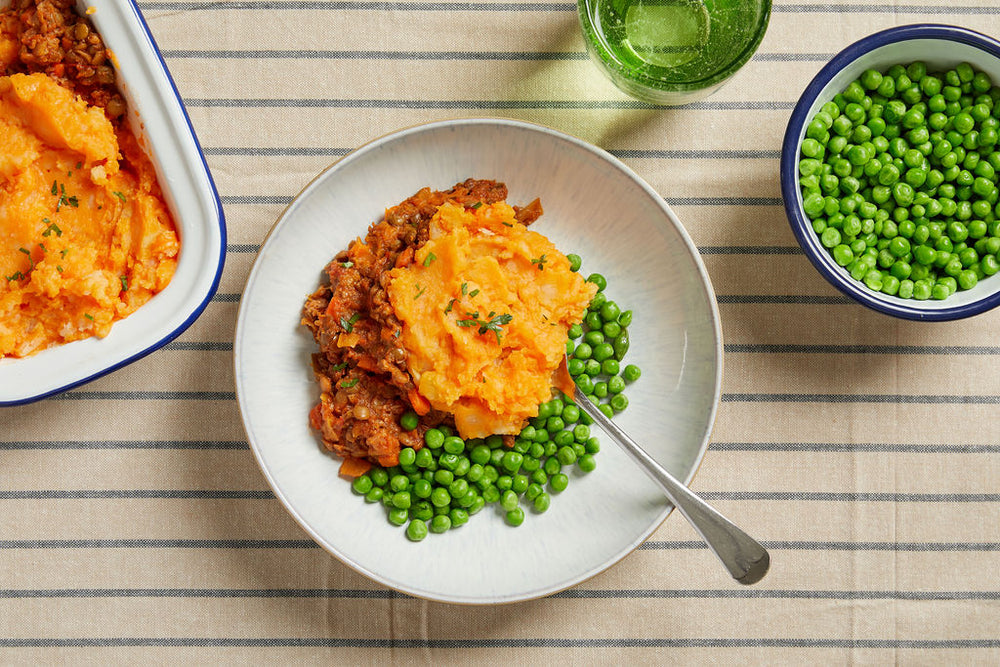 A delicious organic lamb mince pie, with a smooth sweet potato mash top. A 2 portion dish, perfect for sharing!
Ingredients (100% Organic):
Potatoes

Chopped Tomatoes

Lamb 17%

Sweet Potatoes 17%

Green Lentils 10%
Onions
 Celery

 Homemade veg stock [Water, Carrots, Leeks, Thyme]

Carrots

Rapeseed Oil

Garlic

Thyme

Rosemary
Allergens in bold. Please note we do not operate an allergen free kitchen.
May contain traces of other allergens, including nuts.
600g serving. A serving is complete meal for 2 children 4 - 9 years old.
Cook from frozen in the oven or microwave.
Share Lara's Shepherds Pie: Serves 2